A Casting Magnesium Alloy for Providing Improved Thermal Conductivity
A magnesium alloy that can provide significantly improved thermal conductivity in comparison to the commonly used AZ91D magnesium alloys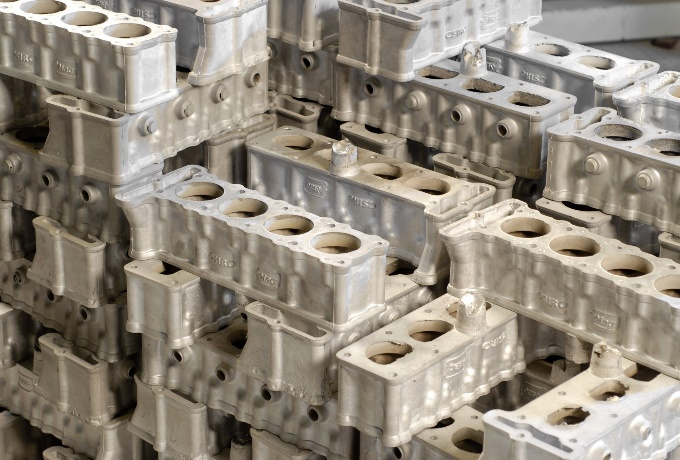 Background
In competing with aluminium alloys as structural materials, magnesium alloys have advantages of low density, high strength ratio, better electromagnetic shielding properties and castability. These result in the preferential use of magnesium alloys in components where lightweight and electromagnetic shielding is critical. However, the currently used magnesium alloys have inferior thermal conductivity in comparison with their competitive aluminium alloys. For example, the commonly used AZ91D (Mg-9wt.%Al-1wt.%Zn) magnesium alloy has the thermal conductivity of 51 W/m·K at 20oC and the commonly used A380 (Al-9wt.%Si-3wt.%Cu) aluminium alloy has the thermal conductivity of 108 W/m·K at 20oC. Therefore, the ratio of thermal conductivity is 0.47 between AZ91D and A380.
Technology Overview
A casting magnesium alloy that can provide significantly improved thermal conductivity in comparison to the commonly used AZ91D magnesium alloys. The typical thermal conductivity of the new magnesium alloy is comparable to the thermal conductivity of the commonly used A380 aluminium alloy.
Benefits
Although the thermal conductivity of the component with a same weight is similar for aluminium and magnesium, it is about a half of the thermal conductivity for AZ91D magnesium components with the same size in comparison with A380 aluminium components. Therefore, it is important to improve the thermal conductivity of magnesium alloys because increasing thermal conductivity is critical in increasing the capacity of heat exchange and heat sink of engineering components. Improved thermal conductivity can reduce the working temperatures of final products and therefore increase the energy efficiency and product life. This is particularly important when combining the advantages of light‑weighting, better electromagnetic shielding properties and castability for magnesium alloys.
Applications
Electric automotive industry for light‑weighting and improved thermal conductivity
Electronics, in particular heat exchangers with complex shapes.
Other transport manufacturing, such as train, motorbikes.
Soldier-carrying equipment.
Opportunity
Brunel is searching for companies interested in licensing the technology to manufacture the modified magnesium alloys and to product cast magnesium parts.
IP Status
Patent application submitted
Seeking
Commercial partner
Development partner
Licensing